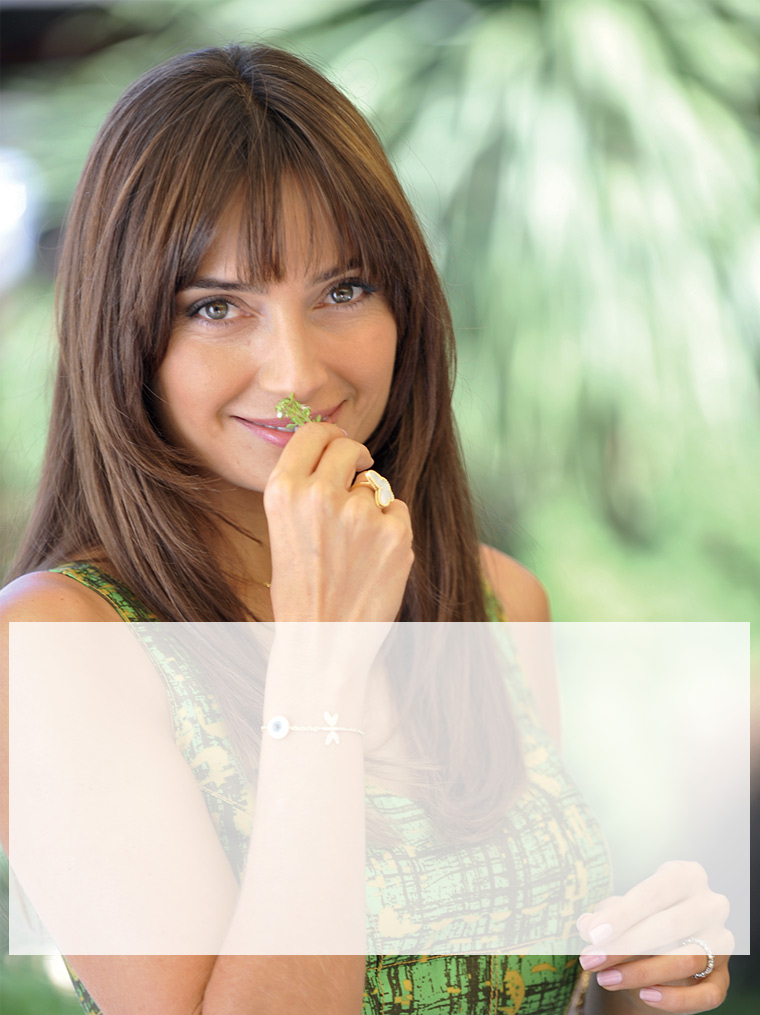 ASLIHAN KORUYAN SABANCI
Aslıhan Koruyan Sabancı received her Bachelor of Science in Economics, with a minor in Interdisciplinary Business from Texas A&M University, USA. She then completed a Masters Degree in Business Administration (MBA) from SDA Bocconi University in Italy and Cornell University Johnson Graduate School of Management, New York, USA.

She further completed the following executive education programs from Cornell University, New York, USA: Financial Management (2004), Master Certificate in Essentials of Hospitality Management (2006), Master Certificate in Foodservice Management (2008) and Certificate in Plant Based Nutrition (2009).

Aslıhan Koruyan Sabancı represented Turkey in the Miss World Beauty Pageant in 1991, taking the place of 5th runner-up and also earned the title of European Queen of Beauty.

In 2012, she won the 'Best Health and Nutrition Cookbook in the World Award' at the 17th International World Gourmand Cookbook Awards, held in Paris, with her Cookbook 'Gluten Free Gourmet Mediterranean Cuisine-Invaluable Recommendations for a Healthy Immune System'.

Aslıhan Koruyan Sabancı currently serves at the Sedes Holding as the founding shareholder and Vice Chairman of the Board of Directors. She is married and has three children.